The advanced technology platform, which focuses on the experience of implementing thousands of projects and advanced technological innovations, is the key foundation of a successful web project together with experienced and professional specialists in the development and implementation of such a project. That is why the commander of web developers ABK-Technology in his work widely uses the advanced web platforms of the Bitrick and Bitrix24 line. We recommend Bitrix tools to our clients across a range of web projects, from developing custom presentation websites based on Bitrix Site Management to integrated Internet projects based on Bitrix 24 technology..

- is a complete set of tools for organizing the company's work. Free. Unlimited. Online.
OFFICE.
Helps work together. A full-fledged corporate portal of the company, which integrates and simplifies communication within your company. The corporate portal contains everything you need to organize collaboration: chat, disk, calendar, groups, work reports, business processes and other tools.
TASKS AND PROJECTS.
In Bitrix24, tasks are set for both colleagues and yourself. Change of responsible, change of terms are fixed in the history of the task. Counters help not to forget about deadlines, and in case of violation of deadlines, the head will immediately receive a message about it.
CRM.
CRM - sales management system and customer communications. No customer request will go unnoticed. CRM itself leads the customer through the funnel: from cold contact to a successful operation.
CONTACT CENTER.
Connection of various communication channels: Telephony, Facebook, e-mail, the sites to Bitrix24. You will share the entire flow of appeals with each other in the Contact Center, and customers will continue to communicate where it is convenient for them.
WEBSITES AND SHOPS.
Websites and landings should not be just beautiful, which are easy to create yourself and for free. The main task of the site is to bring customers. websites in Bitrix24 are created to sell! An online store is easy to create yourself in a simple designer. Every order, every customer contact will immediately be in CRM.
PRICES AND PRODUCT VERSIONS.
It is easy to start working with Bitrix24. Flexible licensing system and product delivery forms will provide the optimal choice for projects of any complexity. Butrix24 will meet the needs of your business at any stage of its development: start with a free version in the cloud with the ability to systematically upgrade to boxed versions of Bitrix24. Your data will always be available and secure.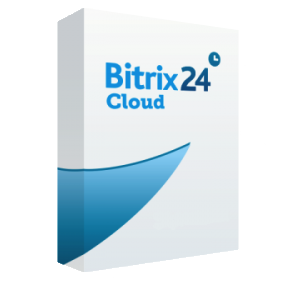 The specialists of ABK-Technologies, as the official partner of the Bitrix 24 partner program, will select the optimal product license for your project at the manufacturer's prices and taking into account the promotional conditions offered by the vendor.
Bitrix: CMS.
Professional web project management system, a universal software product for the creation, support and successful development of online stores, corporate sites, information portals, community sites, social networks and other web projects:
FOR ONLINE STORES.
Want to start earning today? Convenient tools, ready-made solutions and built-in integrations will help you quickly launch a modern online store of any subject.
FOR BUSINESS OF ANY LEVEL.
The wide functionality of the platform will allow in a short time to launch a full-fledged representation of the company on the Internet - from a medium-sized corporate site to a large multi-regional portal with a catalog of products.
FOR MEDIA AND INFO PORTALS.
The platform is ideal for the development of media sites, thematic sites, blogs, information portals, community sites. Communicate with visitors on forums, conduct surveys, create photo galleries, send mailings to subscribers.
FOR SMALL WEBSITES.
Use our ready-made tools to open a small project - a business card site, promo site, landing. Choose a ready-made solution or create a site yourself in a matter of hours with the help of a convenient designer. Start your online business with the least time and money.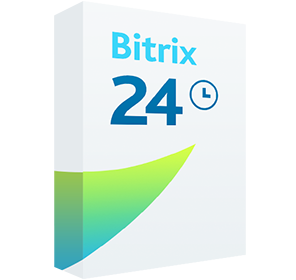 PRICES AND PRODUCT VERSIONS.
Start with any edition and develop the project as it grows. The platform allows you to manage sites and online stores of any size.
The specialists of ABK-Technologies, as the official partner of the Bitrix 24 partner program, will select the optimal product license for your project at the manufacturer's prices and taking into account the promotional conditions offered by the vendor.
our analysts will conduct a professional analysis that will develop the right strategy for the creation and further development of your web project;
designers will choose a stylistic decision, based on the analysis, the scope of your company, as well as its positioning in the market;
technicians will design and create a web project based on the concept developed;
we also offer full technical support for your web project.
Technology.
Our specialists have all the latest technologies for the implementation of web projects, among them HTML, JavaScript, PHP, ASP, Flash, Flex, AS1, AS2, CSS, Ajax, WEB-2.0.












Step-by-step development.
We offer a step-by-step approach to implementing web projects that allows to minimize the risks of the project, improve the quality of communication on the project. Namely:
Initial evaluation, drafting and approval of the proposal for implementation;
Production and approval of graphic design layouts of the main pages;
Programming;
Testing and debugging;
Demonstration of a working version of the project to the customer;
Refinement of the project based on the received customer comments;
Primary filling of information materials;
Training in administration;
Starting a project;
Support.