Website of the Institute for Cross-Border Cooperation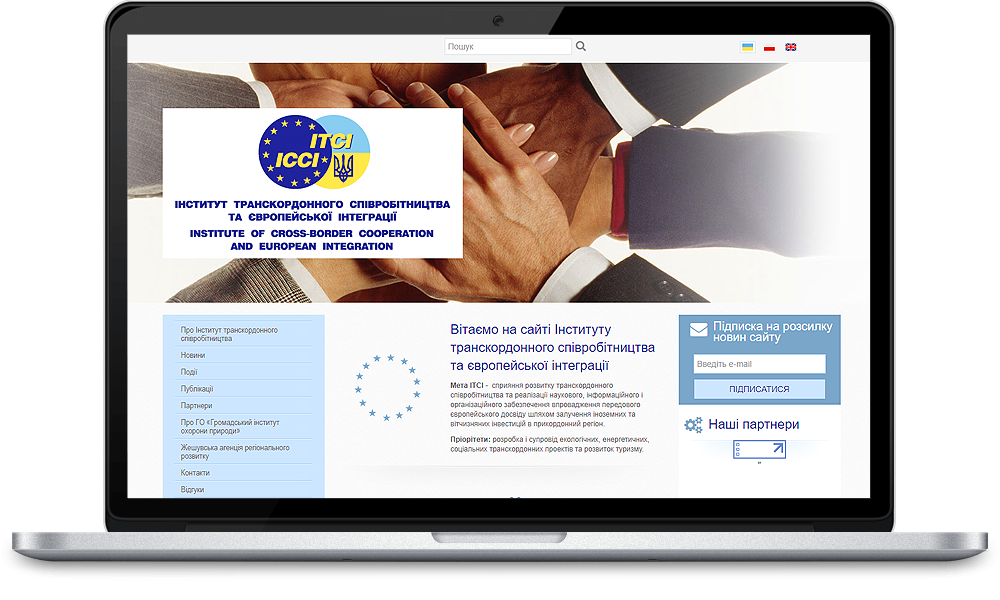 Corporate website of the Institute for Transfrontier Co-operation and European Integration, which promotes the development of cross-border co-operation and the implementation of scientific, information and organizational support for the implementation of European best practices by attracting foreign and domestic investments in the border region.

The website has three language versions.

The portal is built on a multi-part principle with a homepage and internal pages that displays content of the relevant section. The project is built on a WordPress content management platform - an open source content management system that, because of its ease of installation and use, is widely used to create websites. Scope - from blogs to complex websites. The built-in theme and plugin system, combined with good architecture, allows you to design virtually any web project based on WordPress. About 50% of the world's Internet projects are based on WordPress.
Development technologies.
Our specialists are proficient in all modern technologies of implementation of WEB projects, among them HTML, JavaScript, PHP, ASP, Flash, Flex, AS1, AS2, CSS, Ajax, WEB-2.0.